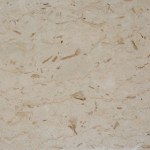 The undisputed protagonist in the family of Sicilian marbles, the Perlato di Sicilia.
A variety that due to its high technical and aesthetic features can boast of being the marble used for the construction of the new Central Station of Milan, as well as being also present within the Basilica of San Pietro.
Features of the Perlato di Sicilia
Perlato Siciliano is a material that is always current and suitable for many uses thanks to its technical and aesthetic characteristics.
Where the Perlato di Sicilia is extracted
The quarries from which the Perlato di Sicilia is extracted are concentrated in the area of Custonaci, in western Sicily, where this fine variety is processed and produced to be used in various sectors, from the preparation of urban furnishings to interior architecture and external. Pride of the territory of Trapani, the Perlato di Sicilia has a notable market not only at national level, but on an international scale, required above all in the area of the United Arab Emirates.
Composition of the Perlato of Sicily
The name Perlato di Sicilia derives from the splendid aspect of this marble that makes the environment in which it is used unique. Mainly composed of fossiliferous limestone, it has a light brown arabescato ivory color with a range of more or less dark shades and the characteristic pure calcite blotches that recall the marvelous pearly appearance of the inside shells. The brownish-brown veins are the effect of the concentration of clay minerals and iron oxides, while the brown specks are due to the presence of microfossils which, imprisoned in the marble, make it incredibly elegant and precious.
How to use the Perlato di Sicilia
The characteristics of Perlato di Sicilia make it an excellent product in terms of quality and aesthetics. Perfect decorative material for urban and interior furnishings of a certain style, the Perlato di Sicilia can be used both for flooring and for coverings, even outdoors.
Technical characteristics of the Perlato di Sicilia:
Composition: 97% CaCO3 with traces of Fe, P, Al and Mn oxides

Coefficient of imbibition = 0.90

Indirect tensile strength due to bending = 139 kg / cmq

Impact resistance = 29 cm

Thermal linear expansion coefficient = 0.0043

Wear by sliding friction = 0.57

Specific weight = 2687 kg / mc

Modulus of normal elasticity = 705.000 kg / cmq

Single compression breaking load after freezing = 2088 kg / cmq

Simple compression breaking load = 2002 kg / cmq
Production
Blocks

Slabs

Marmette of different sizes

Steps / raised

skirting

Particular workings

Street furniture